New Year 2021 - Open APIs for Identity and Sectorial Systems Development - Digital Identity and more...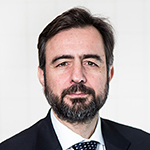 Dear Colleagues,

With the COVID-19 pandemic creating such tremendous challenges, 2020 saw millions of people more reliant than ever on technology in general, and trusted digital ID in particular.

A secure and universally trusted digital identity, based on a government root ID and sourced from civil registries, is fundamental to the development and delivery of a wider ecosystem of both public and private virtual services.

Without this, any period of disruption to face-to-face activities will continue to cause problems for societies across the world. Just as we saw during the worst months of the crisis.

A Sincere 'Thank You'
SIA extends its sincere thanks to its members and observers, and all the dedicated personnel working in government agencies and the ID industry sector, for their continued hard work and commitment to both advancing legal ID for all and accelerating the development of the inclusive digital services that are so essential to enabling sustainable worldwide economic growth and prosperity.

Against the backdrop of the ongoing Coronavirus pandemic, SIA has continued to fast track work relating to the digitalization and democratization of ID. Recent major milestones achieved are highlighted here and include :

OSIA
The launch of the V5 functional and technical specifications of our pioneering OSIA initiative represents a further milestone in the delivery of secure and interoperable ID solutions for governments around the globe.

A vital contribution that is enabling the UN's identified Digital Public Goods vision, OSIA is a set of Open Standards APIs (interfaces) that makes it easy for governments to seamlessly connect components of their ID management ecosystem – independent of technology, solution, architecture or vendor.

Available on GitHub, any country, technology partner is free to download the OSIA functional and technical specifications to implement in their customized foundational and sectoral ID systems or components.

Held virtually in December 2020, the third OSIA Advisory Committee bi-annual meeting brought together a growing community of more than 35 government organizations and ID industry bodies who are working together to unlock the identity market.

Making it easy to securely share citizen data between foundational and sectoral ID systems, interoperability is a key aspect for state-of-the-art digital ID systems. The commitment of everyone involved in the collaborative OSIA initiative means that an API-based universally interoperable framework is now available to support the sustainable delivery of inclusive digital ID services to citizens everywhere.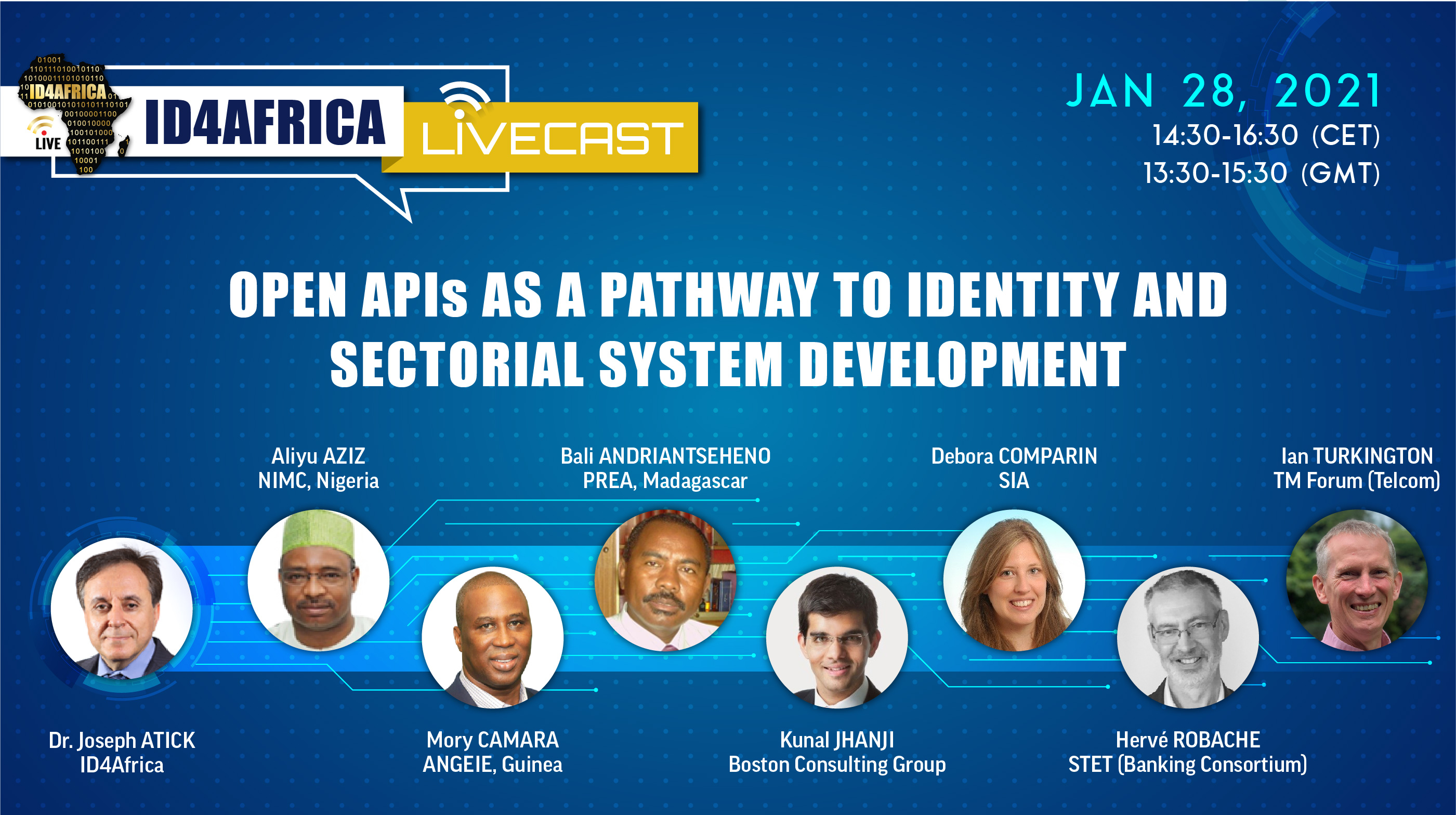 Digital ID, Border Management, Documents Security and Biometrics
Meanwhile, our dedicated specialist working groups continued to address a number of key issues across the identity journey. In recent months, these working groups have doubled down their efforts on document security, digital ID and post-COVID border management.

The SIA is currently finalizing with onepoint a new research-based study examining digital ID scheme best practices and use cases from across the world. Providing deep insights into the key guiding principles for driving usage, adoption and success, the report is due to be published on 18th February 2021.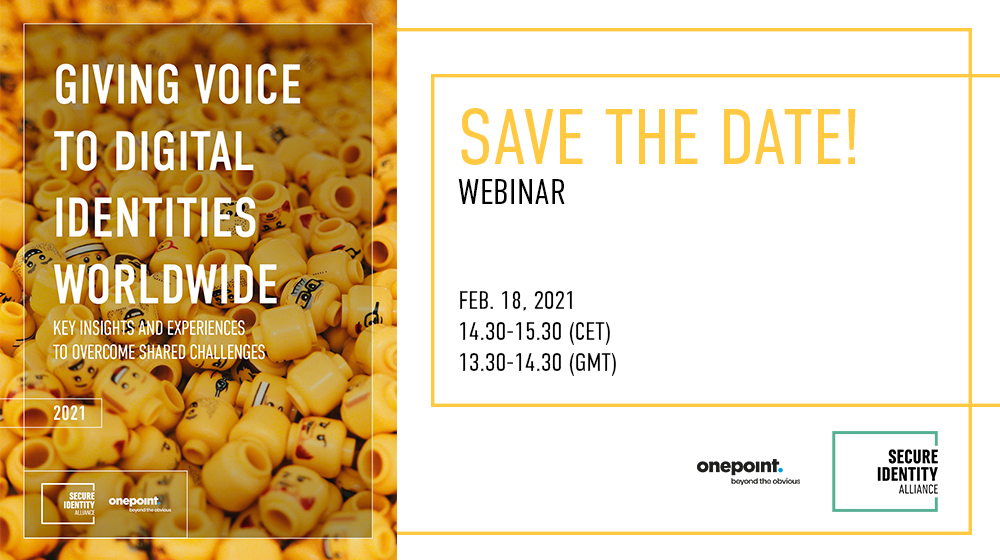 Scheduled for launch in early 2021, SIA has also undertaken an update of its 2018 Strong ID, Strong Borders report.

In addition, SIA is developing a document security guide which both explores the document and ID fraud challenges that confront issuing and control authorities and others, such as financial services organizations, and provides detail on the security features recommended by the industry sector.

Protected by stringent NDAs, this guide will have a restricted distribution and will only be made available to issuing and law enforcement authorities. If you are interested, please contact us via the SIA Website.

Finally, in case you missed the launch of our Biometrics paper in 2019 here it is: Biometrics in Identity: Building Inclusive Futures and Protecting Civil Liberties.

During 2020, a steady stream of prestigious speaker spots at Connect:ID, virtual ID Week London & ID Week Singapore, ID4Africa Livecasts together with the publication of a number of blog posts, all helped to further strengthen recognition of the SIA as a leading expert on Physical and Digital ID trends, programs and technologies.


Community strength
In 2020 we welcomed a number of new 'Governmental' Observers from Senegal, South Sudan, Sri Lanka and Vietnam and additional 'Non-Governmental' Observers for participation in OSIA including DERMALOG and Canadian Bank Note.

We also welcomed private sector Associate Members including VFS Global, C.S.T Crime Science Technology, Entrust and OSD.

As the year starts, we are happy to welcome our first 2021 Observer for participation in OSIA: Atos.


Evolved Governance
Last year, we instituted some governance changes designed to further invigorate and energize our leadership voice, notably with the introduction of a new Vice-Chairman role and a 'rotating Chairmanship' every two years, commencing from 2021.


Upcoming events
In the coming months, we are looking forward to engaging with a growing number of public, private, and non-government organizations and bodies. If you would like to meet virtually and talk through some of the topical issues relating to the fast-evolving global identification challenge, we are always open to sharing insights and learning from others.

Throughout 2021 we will be running, and participating in, a number of virtual events and we hope we can once again meet in person before the year draws to a close.

As ever, you can discover our latest news and details of upcoming activities by visiting the SIA website.


We would like to wish you all a healthy, happy and prosperous New Year!

Philippe Barreau
Chairman of the Board
Secure Identity Alliance