Keesing Technologies
Keesing Technologies was founded in 1923.
The objective of Keesing Technologies is to help organisations prevent counterfeiting and combat fraud by providing the world's best authentication solutions. To this end, we market a range of printed and digital solutions that allow users – from document professionals to untrained staff – to assess the authenticity of nearly all ID documents and banknotes currently in circulation. Solutions that provide you with the assurance of a document's authenticity.
The technology we use is powered by nearly 100 years of experience and accumulated knowledge. Thousands of organisations around the world rely on our solutions. Every day. Keesing Technologies is the owner of the world's most comprehensive source of genuine ID documents and banknotes. A database which provides you authoritative access to international ID documents and banknotes from over 200 countries. The database, which powers all our products, includes detailed descriptions and high-quality images of thousands of passports, ID cards, driving licenses, visas and banknotes. Keesing's objective is to develop the highest quality products and services.
To achieve it, we cooperate with international government agencies, as well as embassies, consulates and central banks. Keesing serves more than 6,000 organisations, including government agencies, security printers, temporary employment agencies, insurance companies, banks, telecom providers, solicitors and airlines. Keesing has offices in The Netherlands, France, and the USA, and collaborates with distributors, strategic partners and agents all over the world.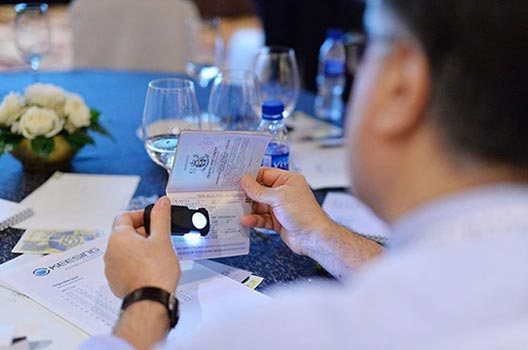 ---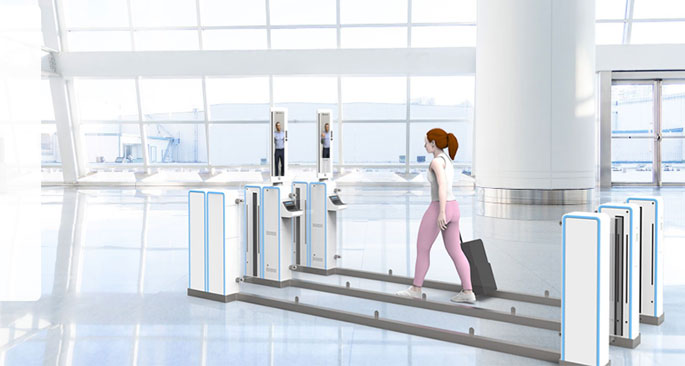 VISION BOX
Vision-Box is a leading solution provider of seamless passenger experiences and contactless airport journeys. The company partners with Travel and Government stakeholders to design and implement modernization programs that span the entire passenger journey and turn the transportation ecosystem into a fully digital and connected one.
Vision-Box has spearheaded the most relevant advancements on biometric-based solutions of the past decade, orchestrating the digitization of identity to expedite travelers flows, improve efficiency, raise security, enhance revenue and transform the passenger lifestyle.
Vision-Box has delivered over 5000 digital identity solutions spread across the globe and operates passenger flow solutions in over 80 airports.