Published today! Biometrics in identity: building safe and inclusive cultures and protecting civil liberties report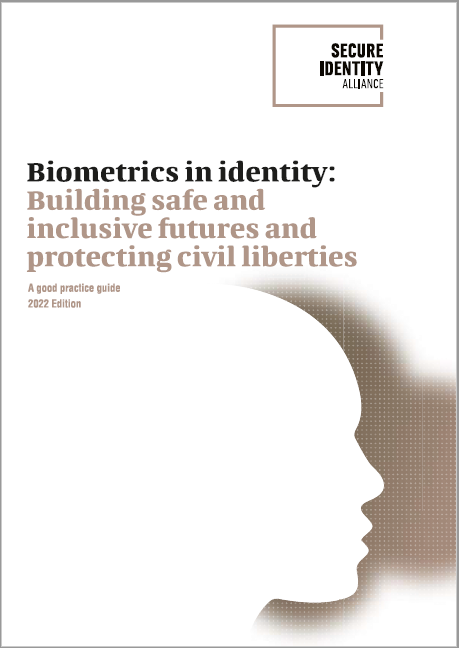 Updated for 2023 and featuring contributions and case studies from biometrics program leaders across the world, this report offers a best practice guide for governments and other stakeholders planning and implementing biometrically-enhanced national identity programmes and associated services.
Taking a holistic view of today's sophisticated biometric landscape, the report sets out the imperative for identity in meeting economic, social and security requirements – with a particular focus on its role in driving positive change, including enhancing social inclusion and welfare support to accelerated voter registration and seamless border management.
The report explores the latest biometric technology, the critical roles of governance and control in project design and implementation. It sets out key guidelines to support the delivery of proportional, ethical and outcome-driven ID programmes.
Biometrics in identity: building safe and inclusive cultures and protecting civil liberties can be downloaded free of charge here