Biometrics in identity: Building inclusive futures and protecting civil liberties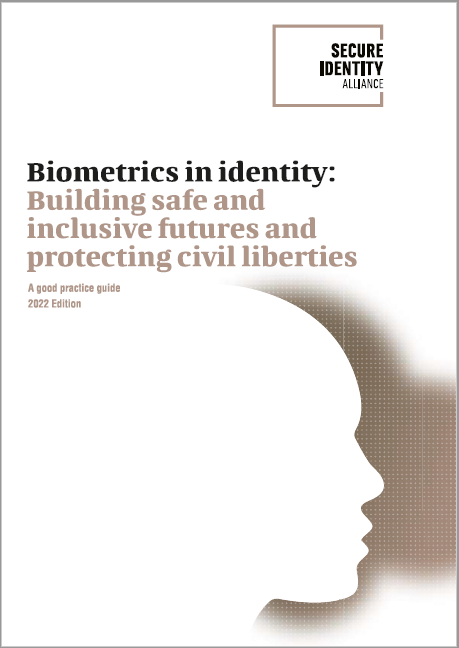 A best practices and recommendations guide
October 2022
Ensuring the success of proportional, ethical, and outcome-driven ID programmes is both an economic and social imperative. As the biometric-enabled identity market and its technology continues rapidly to evolve, it is more important than ever for regional and national governmental bodies and policy makers to make use of the expertise of today's wide and deep community of experienced best-of-breed partners.

The Secure Identity Alliance is an expert and globally recognised not-for-profit organisation. We bring together public, private, and non-government organisations to foster international collaboration, help shape policy, provide technical guidance, and share best practice in the implementation of identity programmes.

This toolkit contains good practice ideas from the contributors to this report. There is no single 'right' way of building or operating a biometric system, but this toolkit is offered to those designing and running a system to help them consider important choices they need to make in order to build a biometric solution that meets their needs well while building safe and inclusive futures and protecting civil liberties.