Driving the evolving world of Secure Digital ID - SIA's Spring Newsletter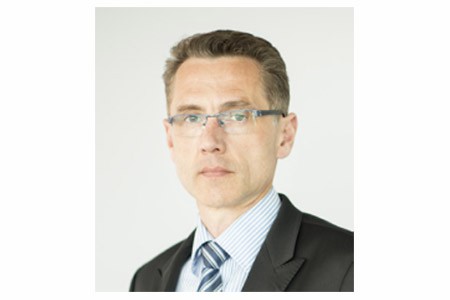 As Digital ID becomes a day-to-day reality for ever greater numbers of public stakeholders and citizens across the globe, our goal is to continue to accelerate the adoption of secure access and authentication solutions that will continue to drive the digital ID agenda forward.
Most recently SIA published a short paper exploring the adoption of ID-based digital applications and the evolution of national identity into digital channels. It charts the evolution of digital ID into the mobile environment, looking at practical implementations such as digital companion for driving licences now being widely adopted. You can read the paper here.
Supporting sustainable development
Earlier this year the SIA was proud to contribute and publically endorse the World Bank's Principles of Identification for Sustainable Development: Towards a Digital Age which set out the base line specifications and requirements for robust and efficient ID systems and advocate a common approach to digital ID at a national, regional and global level.
Digital ID self-assessment
2016 saw a number of national eID programs launch around the world, including new schemes in Algeria, Jordan, Thailand, Italy, Cameroon and Senegal alongside major announcements in the Netherlands, Bulgaria, Norway, Liberia, Poland, Jamaica and Sri Lanka. In addition, Australia announced the first phase of its digital identity program will launch in August 2017.
Charting this growth, in February 2017 we launched Version 2 of eSAM. This web-based security awareness tool provides governments, public sector and non-governmental organizations with a unique self-assessment tool to benchmark the robustness of their eDocument issuance process and evaluate new potential eSecurity models.
To access eSAM, simply contact the SIA to set up an account.
Enhancing awareness and adoption
Across the world we are seeing the digital identity agenda gathering pace. In Europe, the EU's Electronic Identification and Signature (eIDAS) regulation finally came into force in July 2016 and in February 2017 – with Germany being the first EU state to pre-notify its eID card to other member states. This marks an important step forward in making eIDAS a reality and move Europe from a patchwork of national online markets to an integrated Digital Single Market in which commercial and public services can flow easily and seamlessly across borders.
The SIA has followed developments with interest, and continues to contribute to the implementation debate. And, in a connected initiative, our eServices Workgroup continues to develop best practice guidelines on the design and implementation of robust security measures needed to enable trusted exchanges between citizens and public authorities and the private sector.
Driving eBorder strategies
With digital ID now firmly established as a key technology for preventing criminal inflows and enabling legitimate travellers to achieve swift and seamless movement across borders, the importance of developing effective smart border and smart airport strategies is clear. And not only for commercial and leisure travellers. The ongoing Syrian refugee crisis, and forced population movements in other parts of the world, continues to highlight the technical, procedural and humanitarian challenges confronting border forces.
In response, the SIA initiated a dedicated eBorder Workgroup to explore the technologies, processes and components critical to enabling a fully interconnected eBorder strategy. The forthcoming report and technical outputs will help nations address increased volumes of legitimate travellers, identify and reduce illegal and criminal movement, and streamline the processing of individuals with a right to claim asylum.
Extending influence in 2017
The accelerating digitalization of online and mobile services means demand for secure and trusted digital ID is escalating. This will require closer collaboration between public authorities and commercial entities to support the development of trusted identities. Indeed, 2017 looks to becoming a defining period as proof-of-concept technologies and models spawn digital driver's license, digital mobile credentials and virtual or digital passport pilots around the globe.
For this reason, the SIA is calling for companies active in Digital ID value chains to join the Alliance and enhance the ongoing developments that are taking place in creating a new era of ecosystems based on secure identity based on a trusted government root/national ID scheme.
Key events in 2017
Just back from two Windhoek, Namibia and Washington DC for
- Government Forum on Electronic Identity, Windhoek, Namibia, 26th -28th April 2017 http://www.id4africa.com/
Read report from one of our experts, A Ducass here
- Connect:ID, 1st – 3rd May 2017, Washington DC, USA http://www.connectidexpo.com/
The SIA and its Members will also have an active representation at the following conferences in 2017 and will be happy to meet you:
- KNOW Conference, 15th – 17th May 2017, Washington, USA - http://knowidentityconference.oneworldidentity.com/2017/
- Tallinn eGovernance Conference, 30th – 31st May 2017, Estonia http://2017.tallinnconference.ee/
- Riga Secure Identification Conference, 31st May – 1st June 2017, Latvia http://www.secureidentification.lv/
- Securing Federal ID, 6th June 2017, Washington, USA http://www.securingfederalidentity.com/
- SDW, 26th – 28th June 2017, London, UK - http://www.sdwexpo.com/
- Interpol World, 4th – 6th July 2017, Singapore https://www.interpol-world.com/
- World eID Conference/ Identity Summit, 25th -27th September 2017, Marseille, France http://www.identity-world.com/
- eID Conference, Bogota, Columbia - https://www.eidconference.org/index.php?lang=en
- Millipol, 21st-24th November 2017, Paris, France - https://www.milipol.com/
- Trustech, 28th – 30th November 2017, Cannes, France – https://www.trustech-event.fr/
From consultations on national ID schemes to observing the first eIDAS Mobile ID pilot, and evaluating how to drive forward the World Bank digital ID agenda for citizens of the world, we continue in our mission to provide expertise and practical consultancy to support eID programs around the world.
If you would like to discover more about our work or specific individual workstreams, contact us.