Passport Fraud Trends and Ways to Combat Them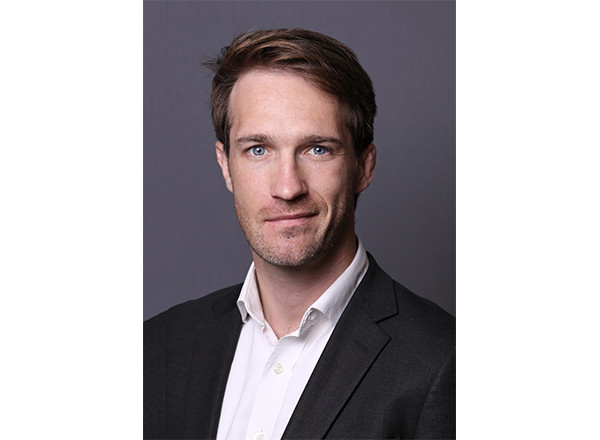 By Joachim Caillosse, Chair of the Secure Document Working Group of the Secure Identity Alliance
An in-depth new guide to help tackle passport booklet fraud
Document fraud is a serious crime, one that has implications that stretch from personal identity theft all the way through to national security. Moreover, document fraud often serves as the foundation upon which other threats are built – human trafficking, drug smuggling, and terrorism amongst them.
Passport fraud is a key part of this landscape, and a growing problem. While Covid-19's debilitating affect on international travel has helped to slow the rise of passport fraud over the past 12 months, the longer-term picture tells a different story altogether Some 100m travel documents were reported lost or stolen in 20201 and according to Frontex Risk Analysis, passports represented 47% of the fraudulent documents detected at European Union external borders in 2019, leading some commentators to decry a growing passport fraud "epidemic2".
Ever keen to raise awareness of identity-related threats and provide guidance on the latest defences and countermeasures, the Secure Identity Alliance (SIA) has this week launched its "Passport Fraud Trends and Ways to Combat Them" report – a comprehensive overview of the current travel document security landscape.
In the interests of maximising security, two versions of the report are available.
The public version, which avoids discussing detailed examples especially of most advanced techniques that might be of greatest interest to forgers and counterfeiters, is available for download here.
The restricted more explicit version of this guide is limited to law enforcement agencies and authorities. It is accessible on the web page of the INTERPOL Travel and ID Documents Reference Centre, access to which is governed by strict rules and regulations. If you work for police, border control agency, immigration or other relevant governmental authority, please contact INTERPOL's Counterfeit Currency and Security Documents Branch for more details: This email address is being protected from spambots. You need JavaScript enabled to view it.
An in-depth guide for issuing authorities and border control bodies worldwide
Created with assistance from organisations including France's National Document and Identity Fraud Office, Central directorate of border police, and Interpol's Counterfeit Currency & Security Documents (CCSD) Branch", the report presents an exhaustive analysis of the trends driving passport fraud today.
Covering issues that include the various classes of fraud, the new and emerging technologies involved in the creation of secure documentation, and the operating methods of forgers and counterfeiters, the full "Passport Fraud Trends and Ways to Combat Them" will be an invaluable read for anyone involved in the creation, issuance, or control of travel identity documents.
For those looking for a summarised version of the content contained in the report, below we present an overview of some of the key themes and recommendations.
Passport booklet fraud: actors and objectives
At a greatly simplified level, fraud can broadly be divided into two categories: document fraud and identity fraud. Document fraud includes actions such as counterfeiting, forgery, stolen blank documentation, and the creation of pseudo documentation. The latter category, identity fraud, pertains to impersonation and fraudulently obtained documentation.
The diagram below provides a simplified fraud classification scheme. Note that irregular use of authentic documents (whether expired or valid) is not pictured.

The "Passport Fraud Trends and Ways to Combat Them" report focuses predominantly on document fraud, and counterfeiting and forgery specifically. Offences in these areas tend to be committed by one of four parties:

Individuals tampering with elements of documents such as biographical data or information on visa pages. This is often tackled in a crude and unsophisticated manner, and documents are typically produced without attempting to simulate security features.

Individuals using small-scale printing equipment (digital and traditional) and materials purchased on-line or in shops. There is an attempt to simulate security features and ability to produce deceptive documents.
Individuals and networks with access to high-end printing and marking equipment and advanced technical skills. They are often able to produce or source design templates and emulated security features, and are capable of producing deceptive counterfeit documents in large batches.
Networks capable of producing highly deceptive counterfeit documents, with a high level of sophistication.
Naturally, the specific objectives behind a fraud attempt can vary wildly due to the range of actors involved in document fraud. The point of commonality between these three groups is that document fraud always serves as an enabler; an overarching criminal act that serves to fuel everything from cybercrime to money laundering.
Exploring the classes of fraud
The report provides a large overview of the most common counterfeit or forgery attempts on passport booklets, ranging from machine readable passports with paper datapage to ePassports with a polycarbonate datapage. The reports looks at the type and frequency of attack, how fraud occurs and recommended counter measures.
Below we disclose one of the schematics designed by SIA to better understand what the forgers try to do without leaving tamper evidence.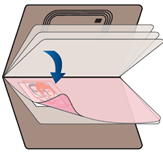 Example of a transparent film used to modify a portrait image
"It is a formidable piece of work which reflects a considerable effort invested by all the contributors. Personally, I am impressed with schematic representation of different frauds. They are really informative while retaining neutrality."
Malik Alibegovic, Interpol
Creating the optimal mix of security features
With access to a growing array of materials and technologies, issuing authorities now have an abundance of ways to protect a passport booklet against tampering and modification.
While forgers and counterfeiters continue to refine their techniques, however, issuing authorities cannot lose sight of the need to ensure that a passport booklet also remains convenient to use for the intended recipient, and easy to check by a frontline controller.
The "Passport Fraud Trends and Ways to Combat Them" report offers a detailed look at the need to balance defence with usability and reminds readers that good security is usually achieved through a combination of interlinking features. Crucially, issuing authorities should consider:
The extent to which a security feature can be detected by the naked eye.
Whether the passport can be controlled using Optical Machine Authentication.
How easy it is to explain, understand, memorize, locate, and recognize a security feature.
How difficult it is to imitate, reproduce, or procure a security feature.
The readability of personalized data.
The total cost of the document, and whether production is sustainable over the longer term.
Exclusivity, market availability, and supply chain security; how rare is a security feature, and how likely is it that suppliers or providers could be compromised?
The need to distribute security features across the entirety of the passport booklet.
How the Secure Identity Alliance's eSecurity Evaluation Model (eSec) tool can help them evaluate the standard of protection offered by various techniques and technologies.
The "Passport Fraud Trends and Ways to Combat Them" report is the first in a series of activities planned by the Secure Identity Alliance in the area of document fraud. Future initiatives will include a complimentary report that provides deep technical recommendations for document fraud prevention, as well as a paper delivering a thorough review of ID card security. We look forward to sharing these additional resources later this year.
Download the public version of the report here.
The law enforcement agency version is accessible on the web page of the INTERPOL Travel and ID Documents Reference Centre, access to which is governed by strict rules and regulations. If you work for police, border control agency, immigration or other relevant governmental authority, please contact INTERPOL's Counterfeit Currency and Security Documents Branch for more details: This email address is being protected from spambots. You need JavaScript enabled to view it..
References:
1. https://www.interpol.int/How-we-work/Databases/Stolen-and-Lost-Travel-Documents-database
2. EU's passport fraud 'epidemic' – Politico, 28th January 2016