Solving lock-in with open standards - May 2019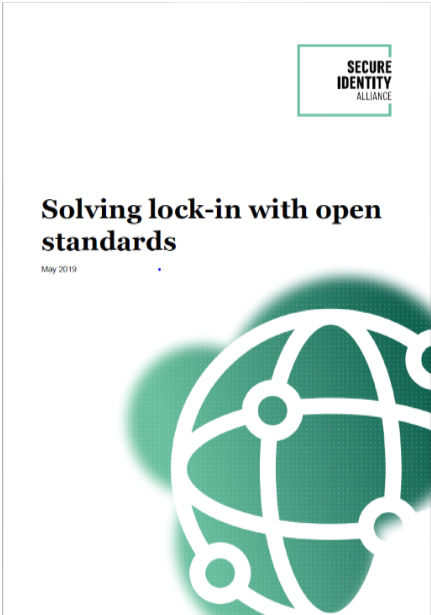 Target 16.9 of the UN Sustainable Development Goals is to "provide legal identity for all, including birth registration" by the year 2030. But there's a major barrier: the lack of vendor/provider and technology neutrality – commonly known as "lock-in".
For government policy makers tasked with implementing national identification systems, lock-in is now one of their biggest concerns – and has been recognized as such by the World Bank, ID4Africa, USAID and others. Indeed, it is impossible to understate the severity of this challenge, which goes far beyond technical and commercial questions to the very heart of national sovereignty.


In the search of an answer, two approaches have evolved to help governments gain the freedom they desire. One approach – open standards – offers a pragmatic solution to solving the problem today. The other – open source – does not. Instead, this latter approach adds unnecessary levels of complexity, potentially higher costs of ownership and significant deployment delays by taking development down to the atomic level.
The Secure Identity Alliance and its members are convinced that if all stakeholders come together around the open standards table, the identity community can chart a simple way forward that strengthens identification systems, supports development and empowers individuals.
By accepting you will be accessing a service provided by a third-party external to https://secureidentityalliance.org/