Trustech 2021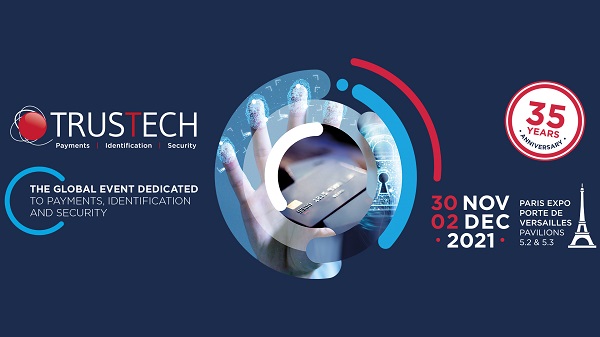 30 NOV - 2 DEC 2021, Paris, France
Join the community of professionals from Payments, Identification and Security in Paris!
TRUSTECH is the international event dedicated to Payments, Identification and Security. The event was first held over thirty years ago under the name «CARTES Secure Connexions» to promote the newborn technology of smartcards. In 2016, it was re-named TRUSTECH to better reflect the way the industry is evolving towards trust-based technologies.
A mix of trade show and conference, TRUSTECH showcases the latest hardware and software technologies involved in the markets related to Payments, Identification and Security. A global marketplace, the show floor features a comprehensive panel of international exhibitors, sponsors and startups presenting their latest innovations, product launches and solutions on their stand, or through lively pitch sessions on the innovation stage located at the heart of the event.
A Conference cycle focusing on the 3 main themes aligned with the TRUSTECH key exhibition offering in 2021: Payments, Identification and Security