The Identity for Development Agenda in the Era of COVID-19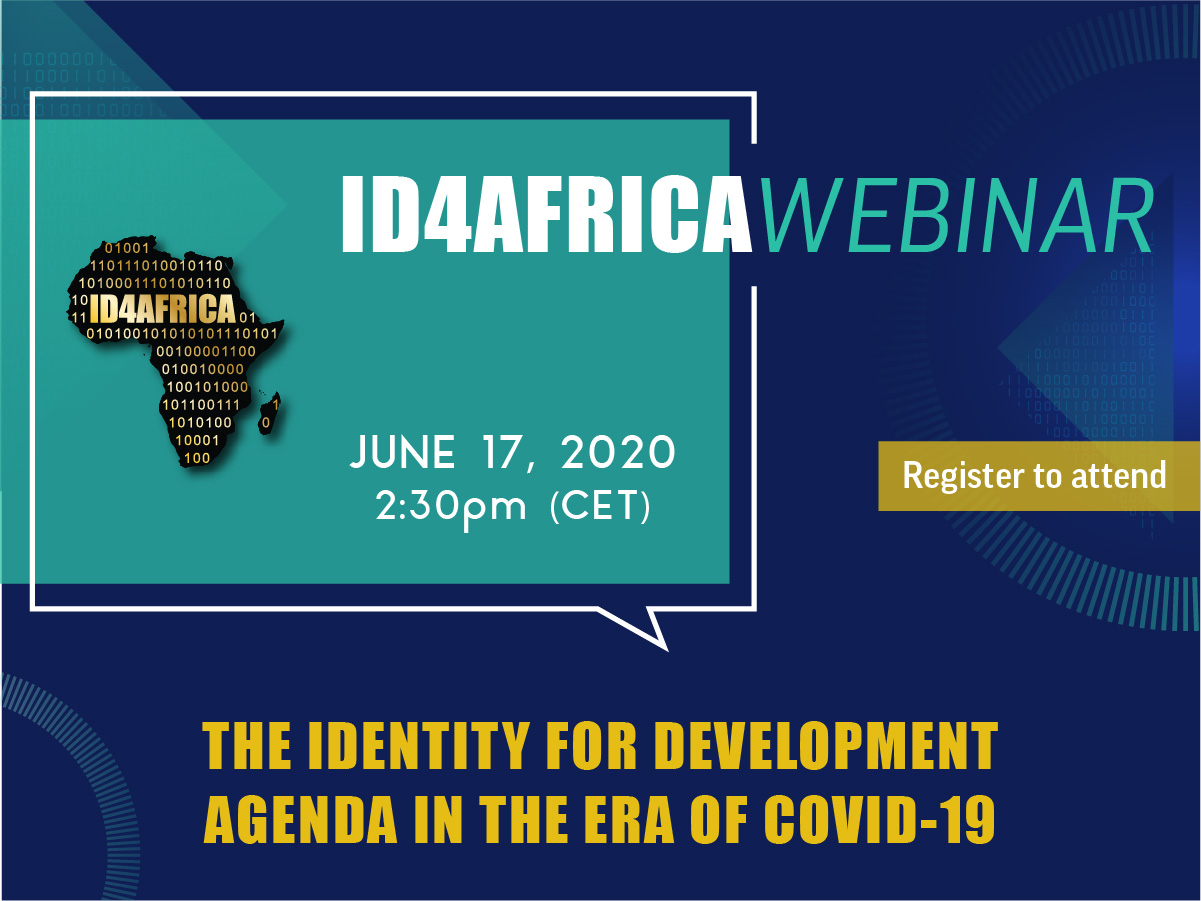 Join ID4Africa's second webinar series focused on the impact of COVID-19 on identity management in Africa, where Executive Chairman, Dr. Joseph Atick, will again engage with an illustrious panel of representatives of the world's leading development agencies. These experts will respond to a number of fundamental questions related to how societies will need to manage identity in a post COVID era to support their sustainable development and to mitigate against risks and social shocks that can result from pandemics and other catastrophes that are now within the realm of the imaginable.
Registration is free but space to join the live webinar session is limited.