Tallinn e-Governance Conference, Estonia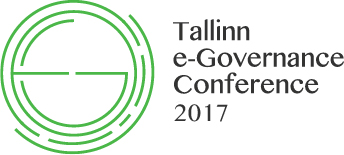 30th - 31st May 2017, Tallinn, Estonia
Tallinn e-Governance Conference is an annual event, where topics globally important for egovernance are discussed. The conference takes place in Estonia, one of the world's pioneers in this field and is organised by the e-Governance Academy.

Central topic of discussions this year will be transfer of e-governance knowledge. eGA has 15 years of experience with e-governance implementation around the world and we have learned by experience that:

The only way to achieve meaningful and sustainable long-term results in developing egovernance is through developing the practical skills and experiences of local experts

The conference will explore how countries have managed to build their domestic and regional e-governance knowledge over the past years, what are the lessons learned and best practices and what are the ongoing and future projects for developing local and regional centres of excellence.

eGA has work experience in more than 50 countries around the world and a majority of these include a component of local capacity building and sustainability.
The need to discuss these in a very practical, hands-on way is the eGA approach. Therefore, the conference will be a place for practical experience sharing – showing how e-governance works in practice and getting ideas about designing strategies and projects.
More information: http://2017.tallinnconference.ee/