ID4Africa 2023: Digital ID as Public Infrastructure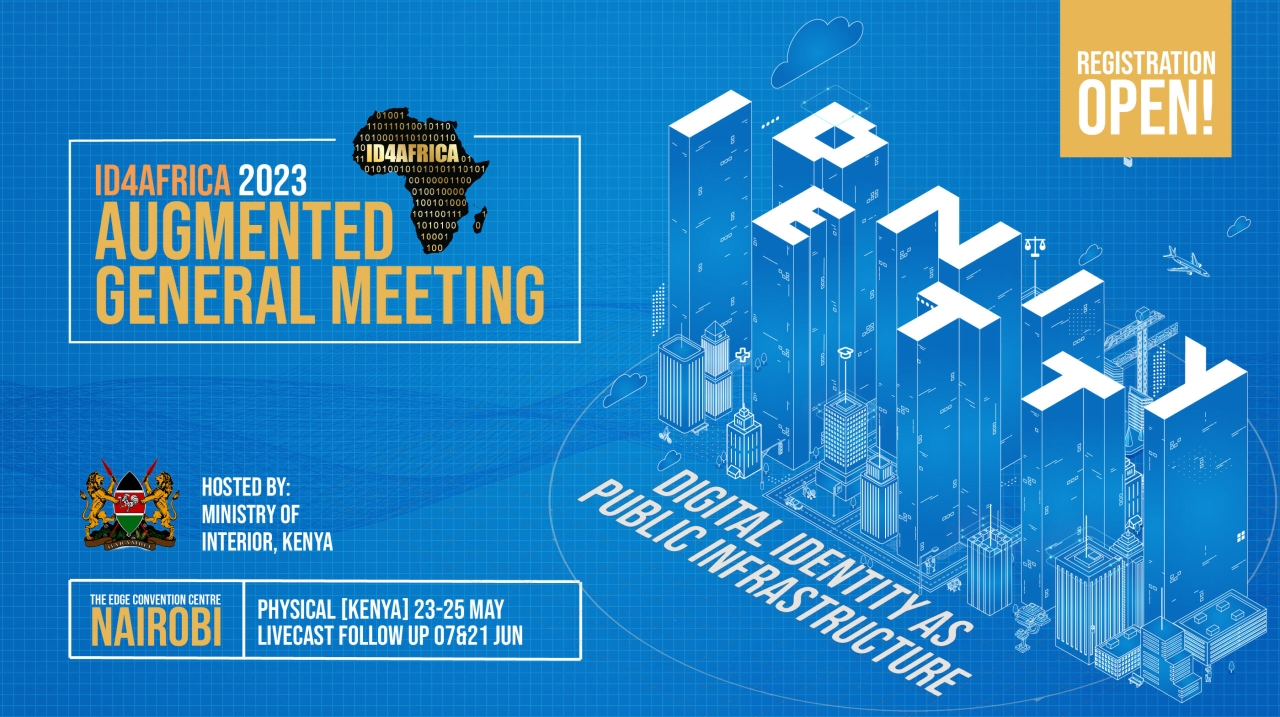 ID4Africa General Meeting: Digital Identity as Public Infrastructure
Edge Convention, College of Insurance, Red Cross Road, South C, Nairobi, Kenya - 23-25 May 2023 | Kenya, Nairobi
7 & 21 June 2023 | Virtual, LiveCast
CONFERENCE
PHYSICAL: An unparalleled knowledge-sharing platform uniting ALL stakeholders from the entire identity ecosystem under one roof.
May 23-25
EXPOSITION
PHYSICAL: The largest of its kind in the world showcasing innovations from multinational, regional & local companies.
May 23-25
LIVECASTS
VIRTUAL: ID4Africa's powerful online medium integrating various voices from the Identity Community + the extended AGM conference for summation, reporting and dissemination.
June 7 & 21
More information at: https://id4africaevents.com/2023