Giving Voice to Digital Identities Worldwide - Webinar Replay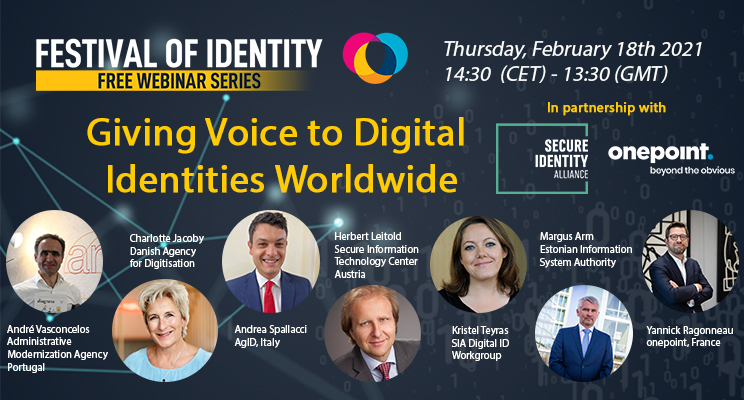 REPLAY: https://youtu.be/Pxa42qmE7jY
Join us for a groundbreaking webinar - hosted by the Festival of Identity in partnership with Secure Identity Alliance and onepoint - providing insights into how governments around the globe are unlocking the potential of digital ID to support the delivery of innovative and inclusive services for citizens.
Hear from the governments themselves, as this exciting webinar reveals the results of a unique global study that highlights the key ingredients, common themes and guiding principles that have proved critical for driving usage, adoption and success.
By attending this session you will also get free access to the 90+ page report, produced in association with onepoint, which contains one-to-one interviews, thought-provoking insights from 25 live projects around the world, and policy-making advice across the planning and deployment lifecycle.