connect:ID - Strategic Association Partner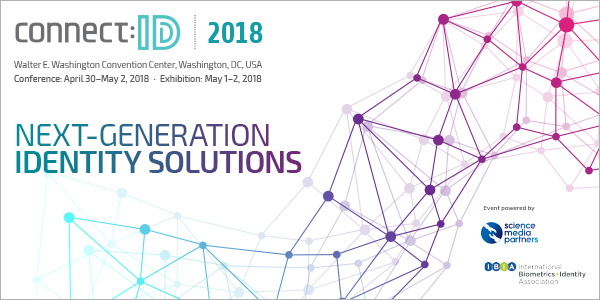 April 30 – May 2, 2018 - WEWCC, Washington, DC
Debora Camparin, Member of the SIA ID4All Workgroup, will present on bridging the gap between civil registration and identification systems – Technical standards for the developing world.

An exploration of physical and digital identity in the 21st century
connect:ID is an innovative international conference and a free global exhibition focused on all aspects of identity technologies and the opportunities for their management in both the physical and digital worlds.
connect:ID Conference - April 30 - May 2, 2018
Hear from some of the key players in the identity technology marketplace from thought leaders to end users with three days of cutting-edge revelations, future insights, case histories and panel discussions.
connect:ID Exhibition - May 1-2, 2018
Explore the latest developments and releases in identity technology solutions with 100+ exhibitors all under one roof. Entrance to the exhibition is free. For information about exhibiting please contact This email address is being protected from spambots. You need JavaScript enabled to view it.
The event is brought to you by Science Media Partners and the International Biometrics + Identity Association (IBIA) and unites solutions adopters and stakeholders from around the world to explore the development and fusion of multiple advanced identity technologies – including biometrics, secure credentials and mobile identity systems.