Welcome to the first in our series of quarterly newsletters
Dear Colleague,
Welcome to the first in our series of quarterly newsletters, and our warmest wishes for the New Year!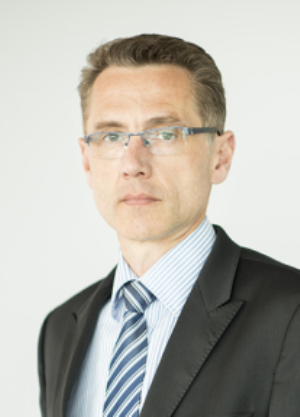 It's certainly been a busy 8 months since announcing the formulation of the Secure Identity Alliance in May 2013.
Towards the end of last year we were privileged to welcome our first Advisory Observer - the Emirates ID Authority (EIDA), represented by His Excellency Dr. Eng. Ali Mohamed Al Khouri, EIDA's Director General.
You can watch a Q&A on eGovernment Services adoption in the Emirates by Dr Al Khouri here.
We were also delighted to welcome HID and Trueb as new alliance members.
If you're new to the SIA, the Alliance is formed by some of the largest eDocument and security firms (Founding members, Full members, Associate members, Advisory members) in the world ; it was created at the initiative of 3M, Gemalto, Oberthur Technologies, and Morpho. Our aim is to work with public bodies to support the development and adoption of secure eGovernment services. We have a wide remit: from sharing experience and best practices between industry and governments, through promoting standardization of relevant and appropriate industry specifications to making recommendations on the most up-to-date means to properly address identity and privacy challenges.
In 2013 we've done the hard miles getting our message out - from London's Secure Document World to Cartes 2013 in Paris. If you'd like to catch up with us in 2014 take a look at the events we'll be attending here.
We have also been very active in defining the SIA's terms of reference and in creating our workgroup program. Just before the end of the year we published a joint report from the Secure Identity Alliance and The Boston Consulting Group (BCG) that confirmed the explosive growth of eServices based on Trusted Digital Identities around the world.
Download the full report here
We also announced the development of the first truly global eDocument initiative. This is a hugely exciting and will allow governments to benchmark their eDocument strategy against others across the world. Read more here.
But to this month's newsletter. Alongside the insightful interview with Dr. Al Khouri , one of Board Member takes a look at the increasing issue of identity, asking whether, with a Facebook profile recently accepted by valid ID by an airline, we're putting too much faith in weak identities. Read it here.
I hope you enjoy reading the newsletter. If you have any questions or comments, please don't hesitate to contact us.
Yours sincerely,
Best Regards,
Frédéric Trojani,
Secure Identity Alliance Chairman