WCC Group Joins the Secure Identity Alliance as an Advisory Observer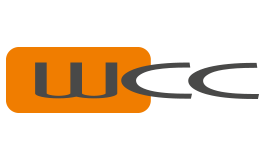 Sanjay Dharwadker, head of global ID consultancy services at WCC will represent WCC.
Paris, 14th December 2017 – The Secure Identity Alliance, the global identity and secure eServices advisory body, today announces that WCC Group, a world leading developer of advanced search and match technology and solutions, has joined the Association as an Advisory Observer.
WCC Group will be represented by Sanjay Dharwadker, head of global ID consultancy services at WCC.
With over two decades of experience in the industry, Sanjay Dharwadker is an expert voice on identity, biographic data and digital identity topics at a variety of global bodies and organizations, including the International Organization for Standardization (ISO), the European Committee for Standardization (CEN) and the International Civil Aviation Organization (ICAO).
He is also involved in enabling new generation identity solutions that address the United Nations' (UN) ambitious Sustainable Development Goals (SDGs), which include a target of zero statelessness for all global citizens by 2024 and legal identity for all by 2030.
"Identity is a complex matter that involves multiple stakeholders and requires adherence to national and international laws – especially privacy laws," comments Sanjay Dharwadker.
"Our goal is to provide insights that will help enable the Secure Identity Alliance and its members address the challenges of enabling civil registration and legal ID for citizens around the globe. By transforming diverse ideas into concrete solutions, the ID industry will then be able to help ensure that people everywhere in the world can benefit from the empowerment and prosperity that comes with having a legal and verifiable civil identity."
WCC Group is committed to enabling the ID industry to address the short and longer-term challenges that will need to be overcome to achieve the UN's SDG global timeframe targets, and Sanjay Dharwadker will lend his considerable experience – which includes leading projects in Asia, Africa and Europe – to the Secure Identity Alliance's workgroups programs.
Welcoming WCC Group to the Association, Frédéric Trojani, President of the Secure Identity Alliance, said: "Identity is proving pivotal in both the developed and developing world – and identity resolution represents a critical element of any identity management program."
"As our industry prepares to enable civil registration and ID around the globe – ushering the UN's vision of a better, more secure and more inclusive world for all – WCC Group's expertise will help members identify new interconnected approaches that could help transform and accelerate future ID programs."
- Ends -  
Note to Editors:
About the Secure Identity Alliance
The Secure Identity Alliance is dedicated to supporting sustainable worldwide economic growth and prosperity through the development of trusted digital identities and the widespread adoption of secure eServices.
The Alliance offers support and expertise to allow government agencies and other public bodies to implement their digital ID projects and realize the wide range of economic, public health, electoral and sustainability opportunities offered by the shift to digital service provision.
The Alliance brings together public, private and non-government organizations to foster international collaboration on Digital ID challenges and the issues of data security and citizen privacy.
The Alliance plays a key role in sharing best practice and uncovering the new generation of eIdentity and eDocument technologies crucial to building the trusted framework on which to drive eGovernment, and global economic growth, forward.
For more information on the Secure Identity Alliance, visit: www.secureidentityalliance.org.
Follow the Secure Identity Alliance at @secureidentity1
Press Contact: Stéphanie de Labriolle This email address is being protected from spambots. You need JavaScript enabled to view it.
About WCC Group
WCC Group is a software company that supports governments and large enterprises with smart search and match solutions. It has over 20 years of experience in two key markets: Identification and Employment.
In Identification, WCC helps customers such as the EU and UNHCR to make borders safer and provide a legal identity to all.
In Employment, WCC helps Public Employment Services and large staffing companies to match people with the most suitable and sustainable jobs.
For more information about WCC, visit www.wcc-group.com
Follow WCC on Twitter: @WCCSmartSearch
Press Contact: Marie-Louise Scheers This email address is being protected from spambots. You need JavaScript enabled to view it.