UNDP and SIA announce global partnership to improve digital identity systems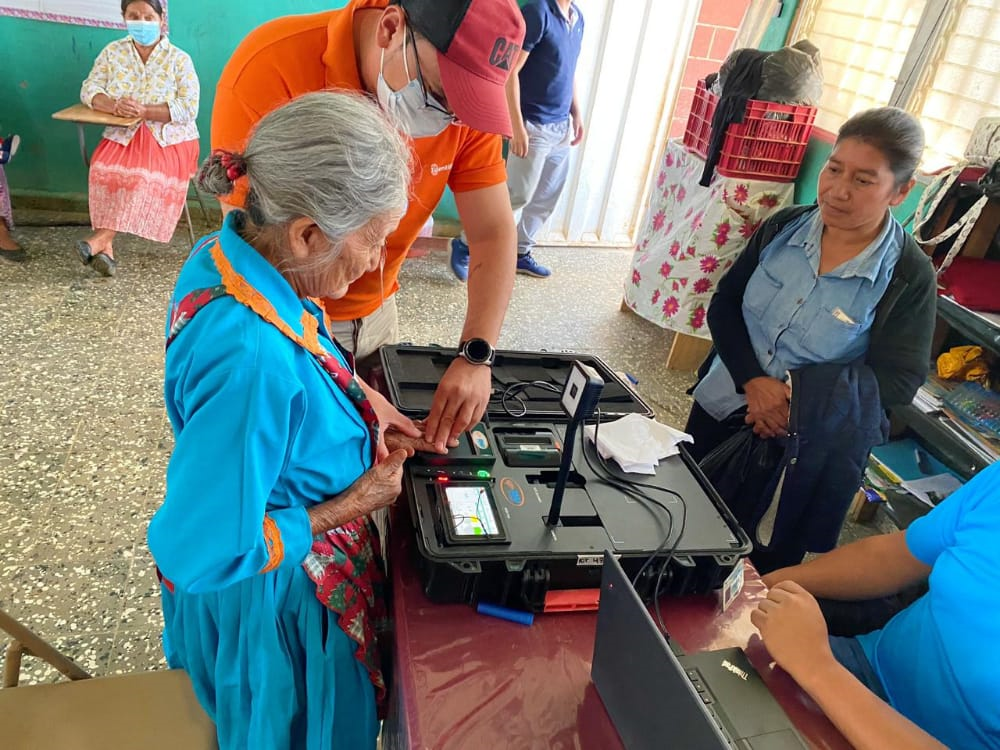 Photo: UNDP/Honduras.
New York, Brussels - 17th October 2023 - The United Nations Development Programme (UNDP) and the Secure Identity Alliance (SIA) today announced the signing of a Memorandum of Understanding (MOU) to assist developing countries in implementing, strengthening and/or expanding their digital identity systems.
The partnership is committed to promoting open standards and interoperability, ensuring a fair environment and preventing dependence on a single vendor or technology – an approach that aligns with best practices in public procurement. By joining forces, the organizations aim to foster innovation, seamlessly integrate digital tools, and guarantee online system access for everyone, ensuring no one is left behind without proof of identity.
UNDP Associate Administrator Haoliang Xu said digital legal identity is essential for the fulfilment of human rights and is a crucial tool in achieving multiple United Nations Sustainable Development Goals (SDGs) and strengthening state capacity. "Over the past few decades, many Member States haven't been able to leverage the full potential of technology," he said. "With this project, UNDP and SIA highlight the significance of open standards in achieving sustainable and cost-effective digital technologies around legal identity systems."
SIA Chairman Didier Trutt said embracing open standards can empower governments to harness the full power of digital technologies. "Interoperability not only levels the playing field but also fosters cost-effective solutions for the betterment of governments and society alike," he said. "Through this new collaboration with UNDP, we hope to contribute to a future of inclusive access, boundless innovation, and brighter prospects for societies worldwide."
UNDP's Digital Governance Innovation and Transformation Programme (DGIT) helps improve online government services, voting systems, and personal ID systems to achieve better digital outcomes in support of sustainable development. The programme provides UNDP offices worldwide with leadership support, technical tools, buying processes, and support from assessment to implementation. Digital identity systems provide a way to register people and record important life events like births and deaths. DGIT is also introducing new features to these systems, such as specific tools for managing legal cases, health, and banking needs. The system is flexible, so each country can tweak it to fit their requirements. As an open-source system provided with training, it is cost-effective, allowing governments to allocate scarce resources to other priorities.
SIA and its Members have been contributing to the development of open standards for years globally and as such are able to provide technical advice on open standards and interoperability. Also, SIA has launched an open initiative in 2019, with the support of the Identity Industry and a Governmental Advisory Committee to develop a set of APIs (OSIA) to create interoperability amongst identity management system building blocks.
Media inquiries:
UNDP- Sangita Khadka, Communications Specialist, New York, email: sangita.khadka@undp.org
SIA - Stephanie de Labriolle, Public Affairs & International Relations, email: stephanie.delabriolle@secureidentityalliance.org
About UNDP: The United Nations Development Programme (UNDP) is the United Nations' global development network. It advocates for change and connects countries to knowledge, experience, and resources to help people build a better life. UNDP operates in more than 170 countries and territories, working with governments and partners to eradicate poverty, reduce inequalities, and promote sustainable development.
About SIA: Secure Identity Alliance (SIA) is a global non-profit association that serves as the global voice for public and private actors and organizations active in the secure identity ecosystem and adjacent industries. SIA's mission is to unlock the full power of identity so that people, economy, and society thrive. The association supports the development of the activities of its members and across four broad pillars: Identity for Good, Outreach, Open Standards Development and Industry Services and Solutions. www.secureidentityalliance.org
About OSIA: A digital public good, OSIA is an open standard set of interfaces (APIs) that enables seamless connectivity between building blocks of the identity management ecosystem – independent of technology, solution architecture or vendor. More information at www.osia.io .
Follow the Secure Identity Alliance at on X @secureidentity1 and LinkedIn at https://www.linkedin.com/company/secure-identity-alliance/