SDW - Open API - eDocuments Physical Security Evaluation - Latest News - Spring 2018
SDW 2018 – Open API – eDocuments Physical Security Evaluation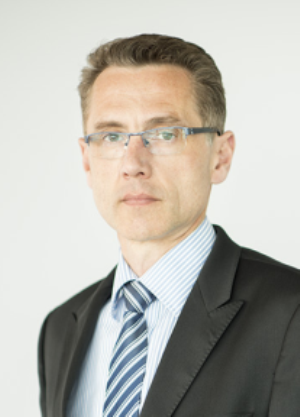 Dear colleagues,

In this latest roundup of SIA activity, I am delighted to announce the launch of an exciting new initiative that, I believe, will have a profound and positive impact on the design and implementation of national identity programs. We also have a wealth of new content available. I would urge you all to take a look.

Open Source API announced
Around a year ago, Secure Identity Alliance was proud to endorse the World Bank's Principles on Identification for Sustainable Development: Toward the Digital Age document. It was with this commitment in mind that we established our new initiative to develop an Open Source API based on international technical standards.

This new project will, for the first time, achieve interoperability among civil registration, civil identification and functional systems and registries - independent of technology, ID solution architecture and vendor.

We are presenting the detail of the Open Source API at SDW 2018 in the "Identity and sustainable development" track on Wednesday 27th June 2018 at 11.05 in Churchill Room.


eSEC: Physical Security Features Evaluation Tool now available

Last year we also launched a new certification initiative to help issuers and manufacturers evaluate the integrity and effectiveness of current and planned eDocument physical security design features. This certification initiative will see the development of a much-needed 'common criteria'-like approach to the development of security features for passports, identity cards, driving licences and similar identity-based eDocuments. Governments around the world spend hundreds of millions of dollars on ultra-secure identity credentials for their citizens. However, question remain about how resistant to attack these documents are, whether they are cost effective, and if the security measures remain viable for the lifetime of the document?

Our eSEC evaluation webtool helps provide the answers - offering governments a convenient and simple self-assessment.

The eSEC will be presented at SDW 2018 on the Special Session "eDocuments – have you been sold a "dud"?" on Monday 25th June 2018 at 13.10 in Churchill Room.
WATCH PRESENTATION GIVEN AT SDW2018 HERE


Strong Identity Strong Borders


Last summer we have published the "Strong Identity, Strong Borders" paper to provide a comprehensive best practice guide on developing a cohesive eBorder strategy.

We are pleased to announce the updated 2018 edition is now available, with a French language version. Read the report here.



Identity in Healthcare - A key Enabler to Integrated Care

In other news, SIA is pleased to have co-authored a new report published by the European Trade Association representing the medical imaging, radiotherapy, health ICT and electromedical industries (COCIR) on the role of secure patient identity management as an essential component in advancing integrated care.
New Members & Observers


If you've been watching closely, you'll have also seen Secure Identity Alliance has recently welcomed new 'Full' and 'Observer' members including:

• De La Rue has joined the Secure Identity Alliance as Full Member and Member of the Board.

• Keesing Technologies has joined the Secure Identity Alliance as Associate Member.

• ID4Africa Movement has joined the Secure Identity Alliance as an Advisory Observer, represented by Joseph Atick, Chairman of the ID4A Movement.

• WCC Smart Search & Match has joined the Secure Identity Alliance as an Advisory Observer, represented by Sanjay Dharwadker, Head of Global ID Consulting

• Frank Smith, ex-UK Home Office and Chair of ENLETS Mobile (EU working group on mobile solutions for law enforcement) has joined the Secure Identity Alliance as an Advisory Observer

• eIDES, the public-private Slovenian association for electronic identification and electronic trust services has joined as an Advisory Observer

• Facepoint has joined the Secure Identity Alliance as an Advisory Observer

This is all part of a wider strategy of growth and evolution of Secure Identity Alliance – supported by the adoption of a new Code of Conduct.

With identity the cornerstone of rights protection, social inclusion and digital economic development, the Code of Conduct illustrates the commitment of Secure Identity Alliance members to the highest standards of ethics and excellence in the design and implementation of eDocuments and digital ID systems.

Supporting the provision of LEGAL, TRUSTED IDENTITY FOR ALL and driving the development of INCLUSIVE DIGITAL SERVICES necessary for SUSTAINABLE, WORLDWIDE ECONOMIC GROWTH AND PROSPERITY


As we move into the second half of 2018 we'll continue to support the provision of legal, trusted identity for all – helping to shape global identity policy, providing technical and implementation guidance and drive the development of a new generation of inclusive digital services necessary for sustainable, worldwide economic growth and prosperity.


With the market rapidly evolving, look out for guidance on the issues and opportunities of biometrics, artificial intelligence, blockchain, front line border automation and integration etc., and the importance of emerging identity partnerships between private and public players.


As always, we'll continue to advocate open international standards and interoperability – engaging with partners to share best practice for the implementation of national and international identity programs.


If you would like to join SIA, please do not hesitate to contact us or meet us at: SDW 2018 in London, eID Forum 2018 in Estonia and Trustech 2018 in Cannes France.


Yours faithfully,
Frédéric Trojani
Chairman of the Board
Secure Identity Alliance


GDPR Notice

With your consent or based on our legitimate interest, we have subscribed you to our newsletter and offer you news/articles/announcements that may interest you.

You can unsubscribe at any time and withdraw your consent to these communications at any time by either clicking the unsubscribe button at the bottom of the newsletter or by sending an email to the following address: info@secureidentityalliance.org.

We have updated our General Terms & Conditions, Specific Terms & Conditions, Privacy Policy and Cookies Policy.