New Cooperation Agreement with Document Security Alliance (DSA)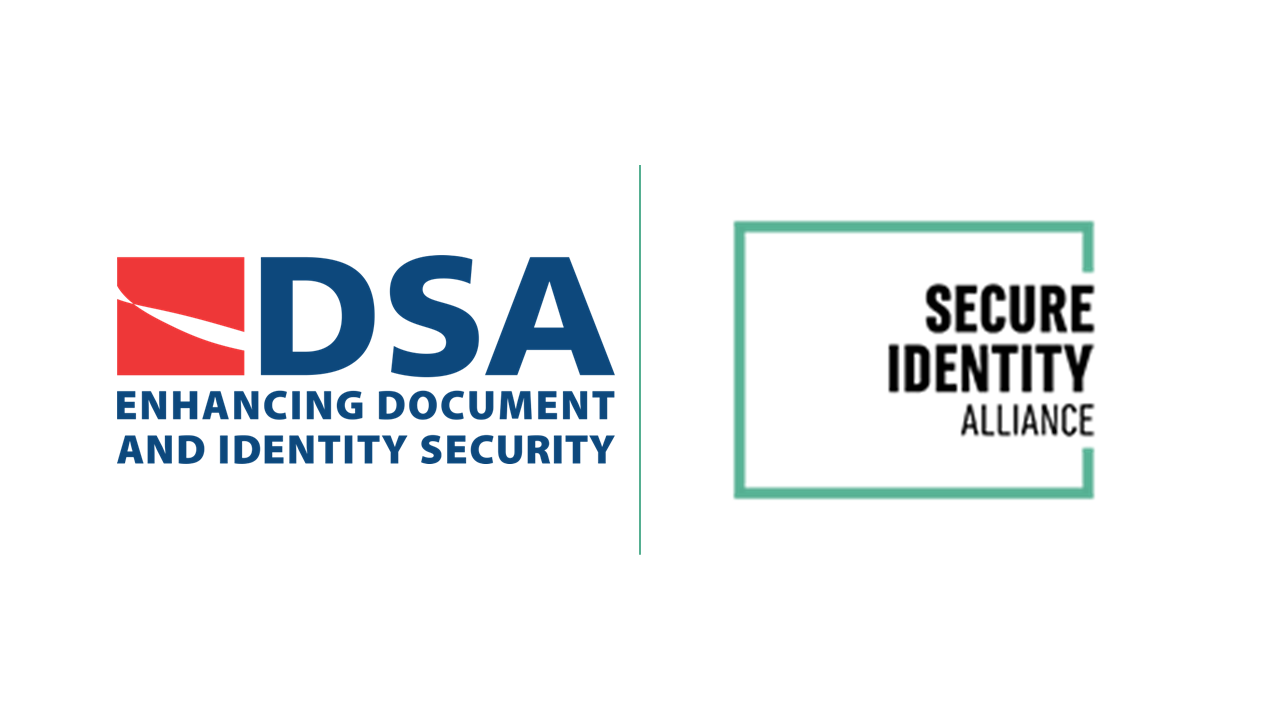 Memorandum of Understanding strengthens future cooperation between the SIA and the DSA
Brussels, 4th October 2022. Secure Identity Alliance (SIA), the global non-profit association representing actors and organizations active across the digital identity ecosystem, today announced it has signed a Memorandum of Understanding (MoU) with the Document Security Alliance (DSA) to strengthen the existing relationship between the two bodies and formalize their future joint interactions at a strategic and working level.
The SIA and the DSA will work together to disseminate knowledge and guidance to relevant global audiences in support of secure documents and their place in modern identity ecosystems.
This new cooperation will see both organizations collaborating in the development of key industry guidance to increase the understanding and awareness of best practices in relation to the production, issuance, and verification of secure documents. The partners will also work together to drive measures to combat document fraud and identity theft.
Matt Cole, Chairman of the Secure Identity Alliance said: "The SIA and DSA are already aligned on many issues and activities surrounding identity and document security. This MoU enables us to bring together the collective expertise of our members in a structured and constructive manner that will benefit the international community."
Tony Poole, President of the Document Security Alliance, said: "DSA and SIA's collaboration is set to grow and evolve as issues related to identity unfold and develop. This agreement formalizes channels for maintaining a continuous dialogue between our organizations so we can jointly address these challenges and make the world a safer place."
- End -
Note to Editors:
About the SIA
Secure Identity Alliance (SIA) is a global non-profit association representing actors and organizations and adjacent industries active across the digital identity ecosystem. SIA's mission is to unify the ecosystem of identity and unlock the full power of identity so that people, economy, and society thrive. The association supports the development of the activities of its members across four broad pillars: Identity for Good, Outreach, Open Standards Development and Industry Services and Solutions.
More at www.secureidentityalliance.org
Follow the Secure Identity Alliance at on Twitter @secureidentity1 and LinkedIn at https://www.linkedin.com/company/secure-identity-alliance/
Press contact: Stéphanie de Labriolle This email address is being protected from spambots. You need JavaScript enabled to view it.
About DSA
The Document Security Alliance ("DSA"), a not-for-profit association, is an alliance of leading government, industry, and academic organizations, who are dedicated to improving the security and authentication of critical value documents to combat criminal acts.
DSA is committed to identifying threats to legitimately issued documents, their production and issuance processes and is committed to identifying technologies that would help secure the document issuance processes and to educating partners on issues involving document security. Furthermore, DSA is committed to increasing awareness of the problems associated with counterfeiting of key financial instruments, travel, and identity documents, serving as a resource for governments seeking to build their understanding of the solutions that exist today and providing recommendations and technical papers.
More at www.documentsecurityalliance.org
Follow the DSA on LinkedIn at https://www.linkedin.com/groups/6714566/
Press contact: Sheila Crowley This email address is being protected from spambots. You need JavaScript enabled to view it.