European Association for Biometrics (EAB) joins Secure Identity Alliance as an Advisory Observer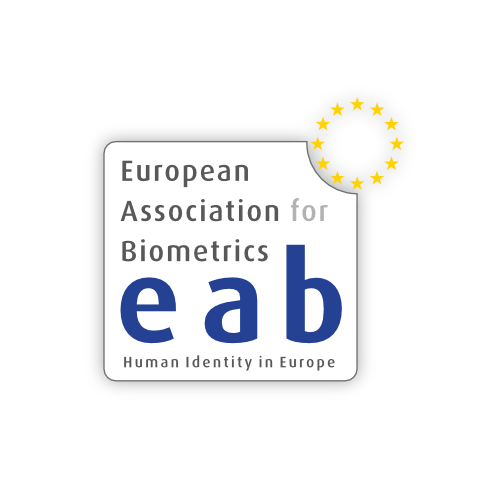 Paris, November 14th, 2018. Secure Identity Alliance (SIA) today announces that the European Association for Biometrics (EAB), Europe's leading voice on Digital ID and biometrics has joined its ranks as an Advisory Observer.
With the complex challenges facing identity in Europe and across the world – whether it relates to migration, national security or the privacy rights of the individual – both organizations share a common goal in promoting the development and responsible use of identity technologies, and a commitment to work across the identity ecosystem to develop best practices that serve and empower citizens in Europe and beyond.
Today's announcement underscores this collaborative approach and further enhances the ability of both the SIA and EAB to drive the digital transformation of identity across the sector spectrum – from eGovernment and public safety through the development inclusive financial services to border management, eHeath and more.
Commenting on joining the SIA's Advisory Observer program, Michiel van der Veen, Chief Executive of the EAB says: "Digital ID is a force for good. Biometrics and Digital ID technologies are enabling people to verify who they are with greater ease and security. There are many challenges and opportunities that require a multi-stakeholder approach involving government, academia and industry."
"EAB is a non-profit and nonpartisan association that ultimately serves the citizens of Europe in the advancement of modern biometric ID systems that are fair, accessible and secure, while respecting privacy. With a shared mission, we are proud to partner with the Secure Identity Alliance."


Welcoming the EAB, Frédéric Trojani, Chairman of the Board of the Secure Identity Alliance, commented: "As one of Europe's leading voices in the Digital ID and biometrics arena, EAB's presence within the SIA is of tremendous value. Its unbiased and in-depth expertise on biometrics and identity will offer crucial insights into our Work Group programs and support our mission of supporting the provision of legal, trusted identity for all, and to drive the development of inclusive digital services necessary for sustainable, worldwide economic growth and prosperity. I am delighted to welcome EAB and look forward to working together."
The SIA's Advisory Observer program brings together governmental agencies, academics and international organisations across the global identity value chain to review, advise and support SIA's global advocate, policy and technical guidance roles.
For more information on the program, contact Stéphanie de Labriolle at This email address is being protected from spambots. You need JavaScript enabled to view it.
- Ends -

About Secure Identity Alliance

Secure Identity Alliance is dedicated to supporting the provision of legal, trusted identity for all, and to drive the development of inclusive digital services necessary for sustainable, worldwide economic growth and prosperity.
We believe legal, trusted identity is the cornerstone of rights protection, social inclusion and digital economic development - and the access point to a wide range of essential public and private services.
We bring together public, private and non-government organizations to foster international collaboration on the issues of legal identity, to help shaping policy and to provide technical and implementation guidance for national and international ID systems.
Its Board Members are De La Rue, Gemalto, Idemia, IN Groupe and Veridos.
For more information on the Secure Identity Alliance, visit: www.secureidentityalliance.org
Follow the Secure Identity Alliance at @secureidentity1
Press Contact: Stéphanie de Labriolle: stephanie.delabriolle@secureidentityalliance.org
About European Association for Biometrics
The European Association for Biometrics (EAB) is the leading voice for digital ID & biometrics in Europe. We are a non-profit, non-partisan association. The EAB's mission is to tackle the complex challenges facing ID in Europe, ranging from migration to privacy rights. Our role is to promote the responsible use and adoption of modern digital identity systems that enhance people's lives and drive economic growth. Through a series of EAB initiatives we support all sections of the ID community across Europe, including governments, NGO's, industry, associations and special interest groups and academia. Our initiatives are designed to foster networking and debate, whether at an EAB hosted event across Europe, or in providing impartial advice & support to individual members. We ultimately serve the citizens of Europe in the advancement of modern biometric identity systems that are fair, accessible, secure, while respecting privacy. More info: www.eab.org
Press Contact: This email address is being protected from spambots. You need JavaScript enabled to view it.