Giving Voice to Digital Identities Worldwide - Key insights and experiences to overcome shared challenges - Report - 18th February 2021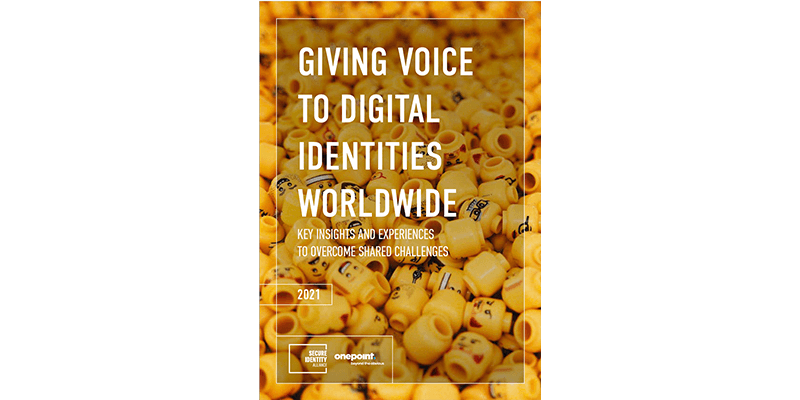 The Giving Voice to Digital Identities Worldwide report charts the current state of government-led identity projects across the globe.
With digital Identity a fundamental building block in the delivery of inclusive public and private services to citizens, Secure Identity Alliance has partnered with onepoint to develop a wide-ranging strategic study of current ID projects.

Highlighting innovative models, lessons learnt and showcasing best practice, this highly visual report analyses ID projects and models from around the world.

Uniquely, the report goes beyond simple project 'overviews' to capture the real world operational experiences of countries and organizations through a series of 25 in-depth interviews with key project stakeholders.

Ultimately, digital identity national ecosystems vary from country to country according to a multitude of cultural, technological and organizational criteria. There is no single 'right answer' or a single digital identity system that can be reproduced everywhere. However, by sharing best practice, sovereign states and agencies can avoid the pitfalls and develop cohesive, effective and future-proofed programs.