OSIA - Use Case 2 – Unique Identity Registration & Verification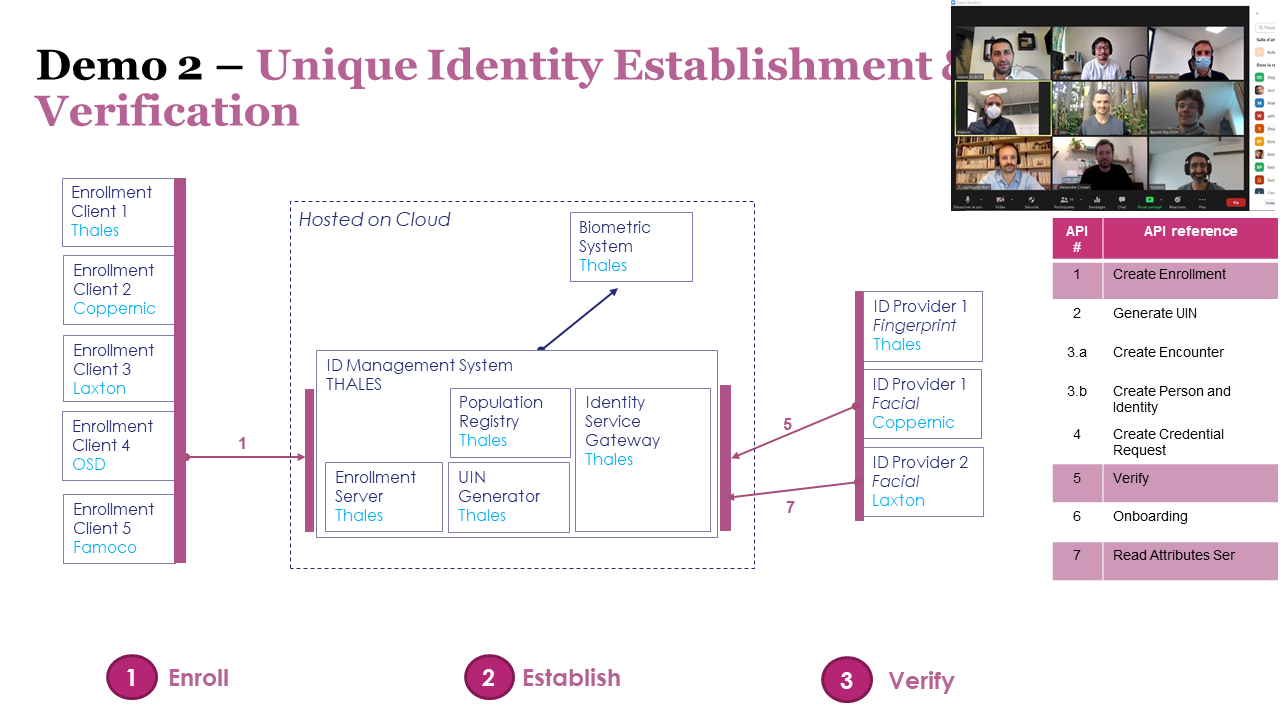 In this use case, a Government establishes a Unique Identity for a Citizen and opens services for Third Parties (Banks, Telcos etc.). to verify the identity of their Customers using Biometrics.
Purpose : To establish a Unique Identity, later verify using Biometric check
Usage : Registration at Hospital, Bank account opening, mobile subscription
Benefits : Population register once for all usage, Government do savings on Identity, Services Providers can trust Digital identity
WATCH VIDEO: https://www.youtube.com/watch?v=vn3SL27fXfU
The promise: Interoperability to make identity ecosystems thrive today
A Digital Public Good, OSIA is a set of Open Standards Identity APIs (interfaces) that makes it easy for governments to connect components
of their ID management ecosystem – independent of technology, architecture or vendor.
https://www.youtube.com/watch?v=U8mWKxIOiaE