OSIA (Open Standards Identity API) Initiative - English version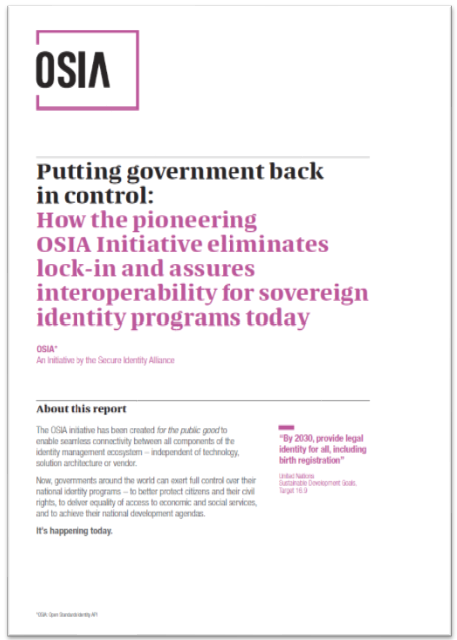 How the pioneering OSIA Initiative eliminates lock-in and assures interoperability for sovereign identity programs today
The OSIA initiative has been created for the public good to enable seamless connectivity between all components of the identity management ecosystem – independent of technology, solution architecture or vendor.
Now, governments around the world can exert full control over their national identity programs – to better protect citizens and their civil rights, to deliver equality of access to economic and social services, and to achieve their national development agendas.
It's happening today.
pdf Download Osia-white-paper-en-june19 (5.31 MB)
By accepting you will be accessing a service provided by a third-party external to https://secureidentityalliance.org/